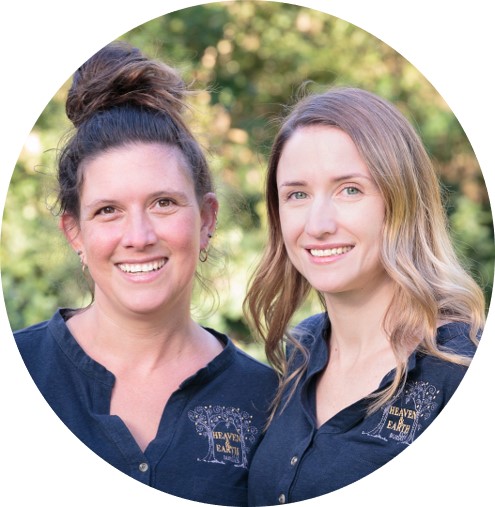 We are Melbournian sisters, Tamsin Ramone and Alyssa Wormald, who share a passion for green burial and the ethos of going back to the Earth naturally and gently. We have lived in the outer eastern suburbs of Naarm/Melbourne for most of our lives. Growing up in the foothills of Mount Corhanwarrabul (in the Dandenong Ranges) on Wurundjeri Country, we were raised to care about the planet and animals, values that have very much persisted! Alyssa is a dedicated animal activist, heavily involved in campaigns to protect native wildlife. Tamsin is passionate about trees and protecting old growth forests, she assists multiple campaigns and also fosters the occasional homeless greyhound or guinea pig. Both of us believe in living with as little impact as possible on the Earth and its creatures.
We are both mothers, and our experience of being both stay-at-home and working mums has made us keen to support other mums in business. Wherever possible, we find mothers running small local businesses as our manufacturers and associates. In doing this we have developed wonderful partnerships with people who don't mind our meetings being interrupted by a toddler or three. We strive to keep our manufacturers local, both to keep down carbon emissions and support our local craftspeople. 
We are proud to provide a range of cruelty-free, biodegradable, sustainable and customisable burial products. We partner our offerings with community education about the environmental and social benefits of beautiful green burials.
LEARN MORE